Sarah Pannell (b. 1988, Melbourne, Australia) is an Australian photographer whose work concerns culture, landscape, tradition and community. Sarah received a BA International Studies from Deakin University, Melbourne, Australia (2009) and a BA Photography, RMIT University, Melbourne, Australia (2012).
Curiosity spurs Pannell to travel as often as she can to where she can observe and explore shifting cultures and changing spaces. This fascination with humans' ever-evolving dance with their surrounding environments has led to an array of projects focussing on everyday life, preservation of traditions and communities around the world. Sarah's soft and human gaze aims to diffuse and enrich perspectives of cultures and societies that are often overwhelmingly shrouded in negativity by outside eyes.
Sarah has produced a number of publications including Tabriz to Shiraz (2019) published by Perimeter Editions and Hillvale, self-published titles including Sehir (2014) and The Territories (2015). Recently commisioned by PHOTO2022 Festival Australia, Sarah's latest work is entitled The People are the Times; a street documentary study of her home city of Melbourne following two years of extensive lockdowns.
Sarah works within the food, lifestyle and travel industry as a freelance photographer.
She lives and works in Melbourne, Australia, on the un-ceded traditional lands of the Wurundjeri people.
Proud member of Women Photograph
Licensing Contact: Sarah Eisner at Kintzing
Find me over at Arthouse.co
Ambassador at Urth
Prints available via Sun Studios
Email me for custom print enquiries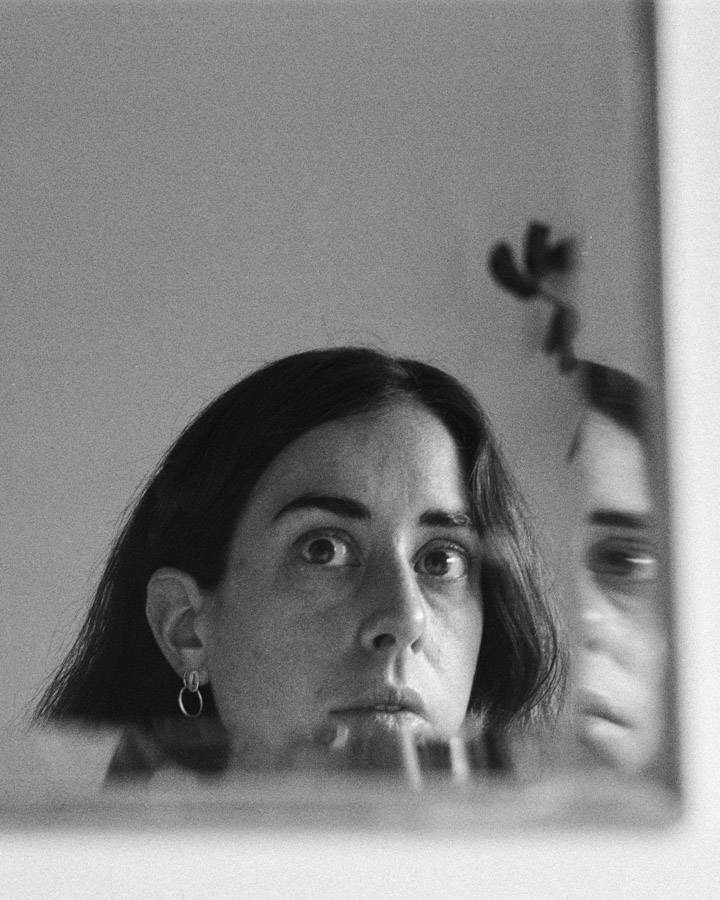 Awards
Shortlisted - Australian Photobook of the Year (Pre-press), 2022
Finalist - Australia and New Zealand Photobook Award, 2019
Magenta Foundation Flash Forward 2019
Winner, Single Image Category - Female In Focus Award presented by British Journal of Photography, 2019
Finalist, AFAR Travel Photography Awards presented by LensCulture, 2018
Finalist, Perth Centre for Photography - PCP IRIS Award Perth, Australia, 2018
Winner, Send Anywhere Award by British Journal of Photography, UK, 2017
Finalist, Perth Centre for Photography - PCP CLIP Award Perth, Australia, 2017
Winner, Peoples Choice Award - Independant Photography Festival, Melbourne, 2014
Winner, Peoples Choice Award - Independant Photography Festival, Melbourne, 2013
Residencies, Workshops & Discussions
NGV Australia - Life As We Know It, September, 2019
Rucka Artist Residency, Cēsis, Latvia. April-May 2019
RMIT University Photography Alumni Artist-in-Residency, Collingwood, Victoria, Australia. August-December 2018
How To Flatten A Mountain Residency, Cow House Studios, Wexford County, Ireland. April-May 2018
Jacky Winter Gardens Artist Residency, Belgrave, Victoria, Australia. November 2017
Women Photograph Workshop at Photoville, Brooklyn, NYC, USA. September 2017
Solo Publications
I Dreamt Of The Sea, 2021
Tabriz to Shiraz, 2019 - Published by Perimeter Editions + Hillvale
Bouquet, 2017
The Territories, 2015
Carmen Sandiego, 2015
Sehir, 2015
Published Work (Print)
Museum Magazine, 2021
Archer Magazine, Issue 15, 2021
New York Times, Sunday Print Edition, November 2020
Travesias Magazine - Issue 201, Mexico, 2019
Pomegranate Press 029 - Tunnel of Faith, 2019
Sunday Magazine - Issue 00, London, UK, 2019
Kiosk Books - There There There, 2019
OPEN - Bloom Publishing, 2018
RUM Tidskriften Magazine - Issue 101, Sweden, 2018
This Is The Same Ocean - Issue 5, 2015
From Here On - Ain't Bad Editions, 2015
Yen Magazine, April 2015
Stay Young Issue 5 - Editions Ltd, 2014
Hyper Observation - Collaboration with Nicholas Hawker, 2014
Oasis - Bloom Publishing, 2014
We Saw It Before You - Hillvale Photo, 2014
Frankie Magazine - Issue 60, 2014
Published Work (Online)
New York Times
British Journal of Photography
iGNANT
The New Yorker Photo Dept.
It's Nice That
Lindsay
Booooooom
VICE
Palm* Studios
The Adventure Handbook
FotoRoom
Tourisms France
Assemble Papers
C41 Magazine, Italia
Acclaim Magazine
Clients Include
Airbnb
WeTransfer
BEYOND by Lexus
HASSELL Studio
Greenpeace Australia
Runners World, USA
Winkreative
Furphy Beer
South Australia Tourism
Pidapipó
Liqourland Australia
Neuw Denim
PAM (Perks And Mini)
Time & Place
Solo Exhibitions
2022
The People are the Times - PHOTO 2022 Festival, Melbourne, Australia
2019
New Harvest - Missing Persons, Melbourne, Australia
Tabriz to Shiraz - Hillvale Gallery, Melbourne, Australia
Tabriz to Shiraz - PhotoIreland Festival, Publication Launch, Dublin, Ireland
2018
On The Move - Public Art Exhibition - LIGHTSCAPES at Rodda Lane, RMIT University, Melbourne, Australia
2015
East of the Euphrates - Photobook Melbourne Festival, Neospace Gallery, Melbourne, Australia
The Territories - Independent Photography Festival, Melbourne, Australia
Group Exhibitions
2019
Civilization - The Way We Live Now - National Gallery of Victoria (NGVA), Melbourne, Australia
Female in Focus Award - United Photo Industries, New York City, USA
Undercurrents: A Photobook Exhibition - Transformer Station Cleveland, Ohio, USA
2018
IRIS Portrait Prize Award Exhibition - Perth Centre for Photography - PCP Clip Award Perth, Australia
No Place Like Home - Community Exhibition by Gulf Photo Plus - Gulf Photo Plus Gallery, Dubai, UAE
Edition 01 (Group Show) - Presented by Ha-ven, Goodspace, Sydney, Australia
2017
CLIP Award Exhibition - Perth Centre for Photography - PCP Clip Award Perth, Australia
2016
Belonging (Group Show) - Curated by Daniel Boetker-Smith - Obscura Photo Festival, Penang, Malaysia
Heavy Heart (Group Show) - Farewell to Ruffian Gallery (Group show) Footscray, VIC, Australia
2014
Bain Marie (Group Show) - Presented by The Heavy Collective - Australian Centre for Photography, Sydney, Australia
We Saw It Before You (Group Show) - Presented by Hillvale Photo - Tinning Street Gallery, Melbourne, VIC, Australia
From Above (Group Show) - Colour Factory Gallery, Fitzroy, Victoria, Australia
2013
ATLAS - Ruffian Gallery, Footscray, Victoria, Australia
C-LAB - Von Haus, Melbourne, Australia
2012
A Show At Bronek's (Group Show) - Bakehouse Studios, Melbourne, VIC, Australia
CCP Kodak Salon 2012 - Centre for Contemporary Photography, Melbourne, Australia
Shouts and Undertones - RMIT University Graduate Exhibition, Melbourne, Australia
Street Level USA - Verve Gallery, Melbourne, Australia
Site by Squareyes